TOP DOWN – Hard Feelings (LP)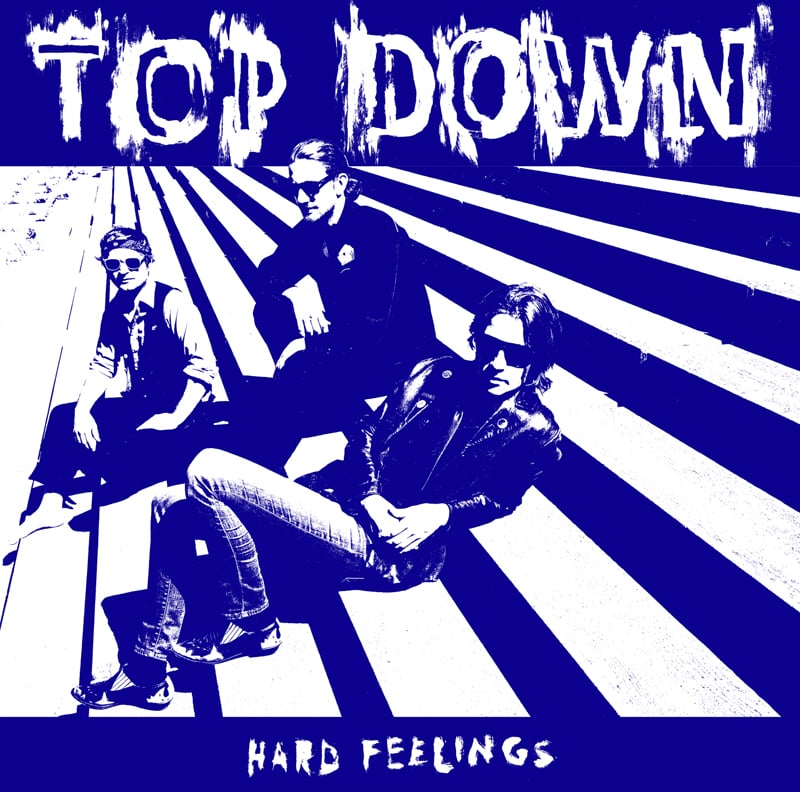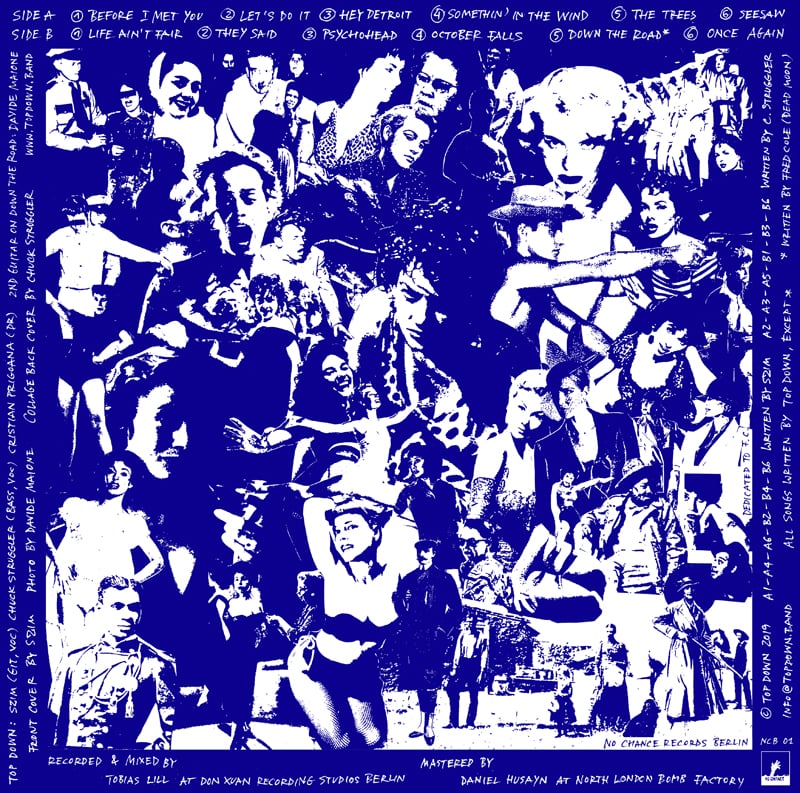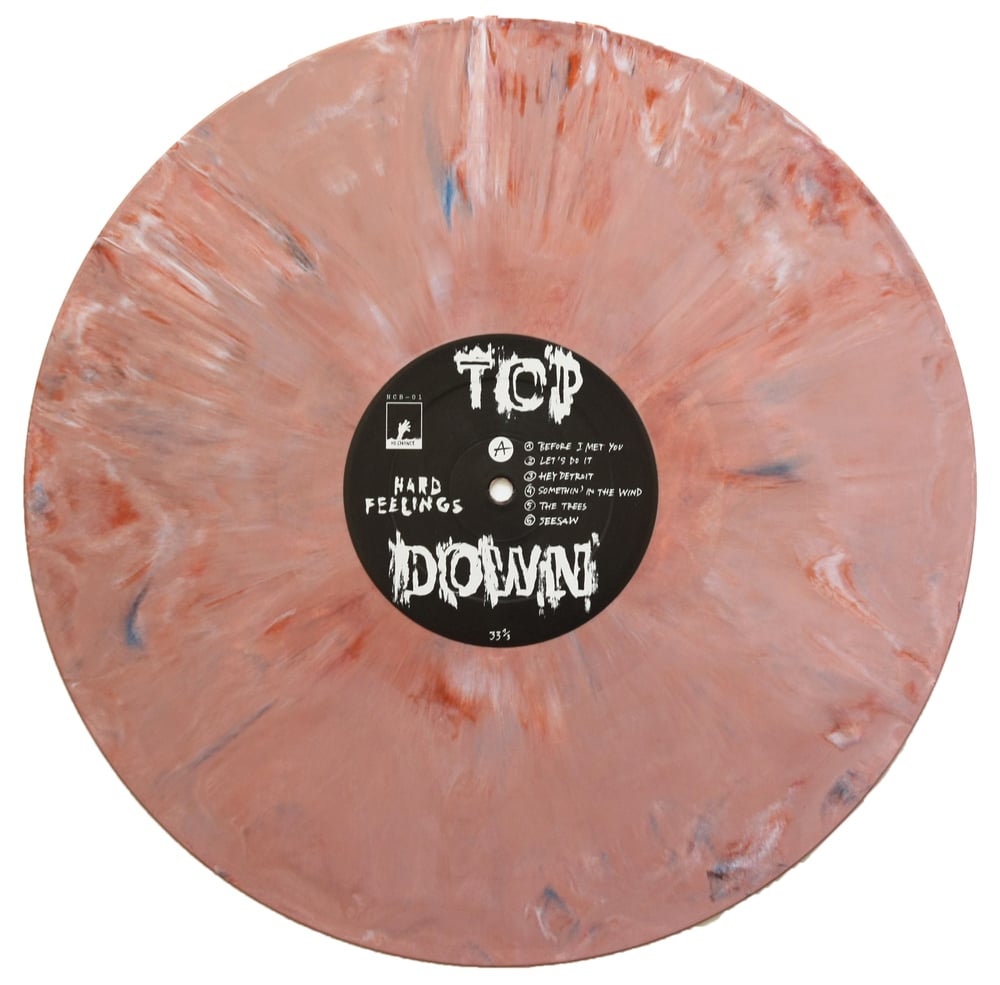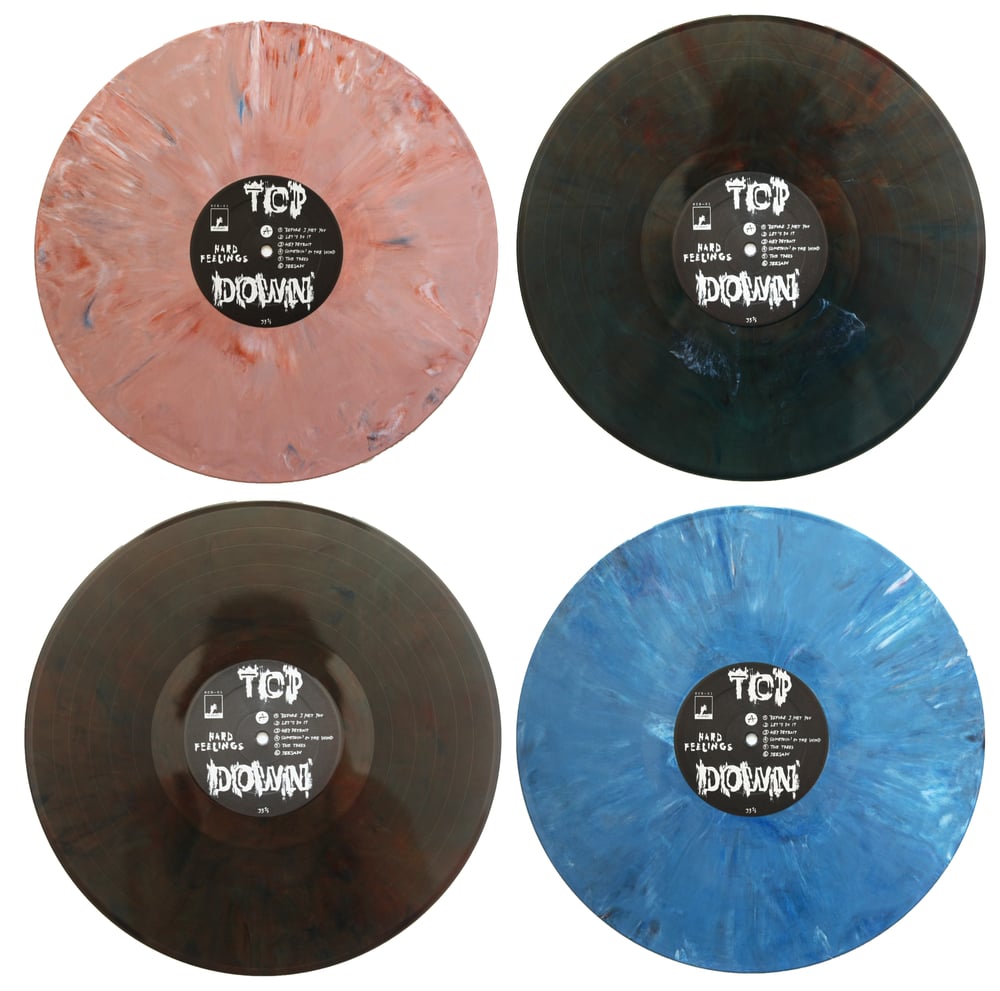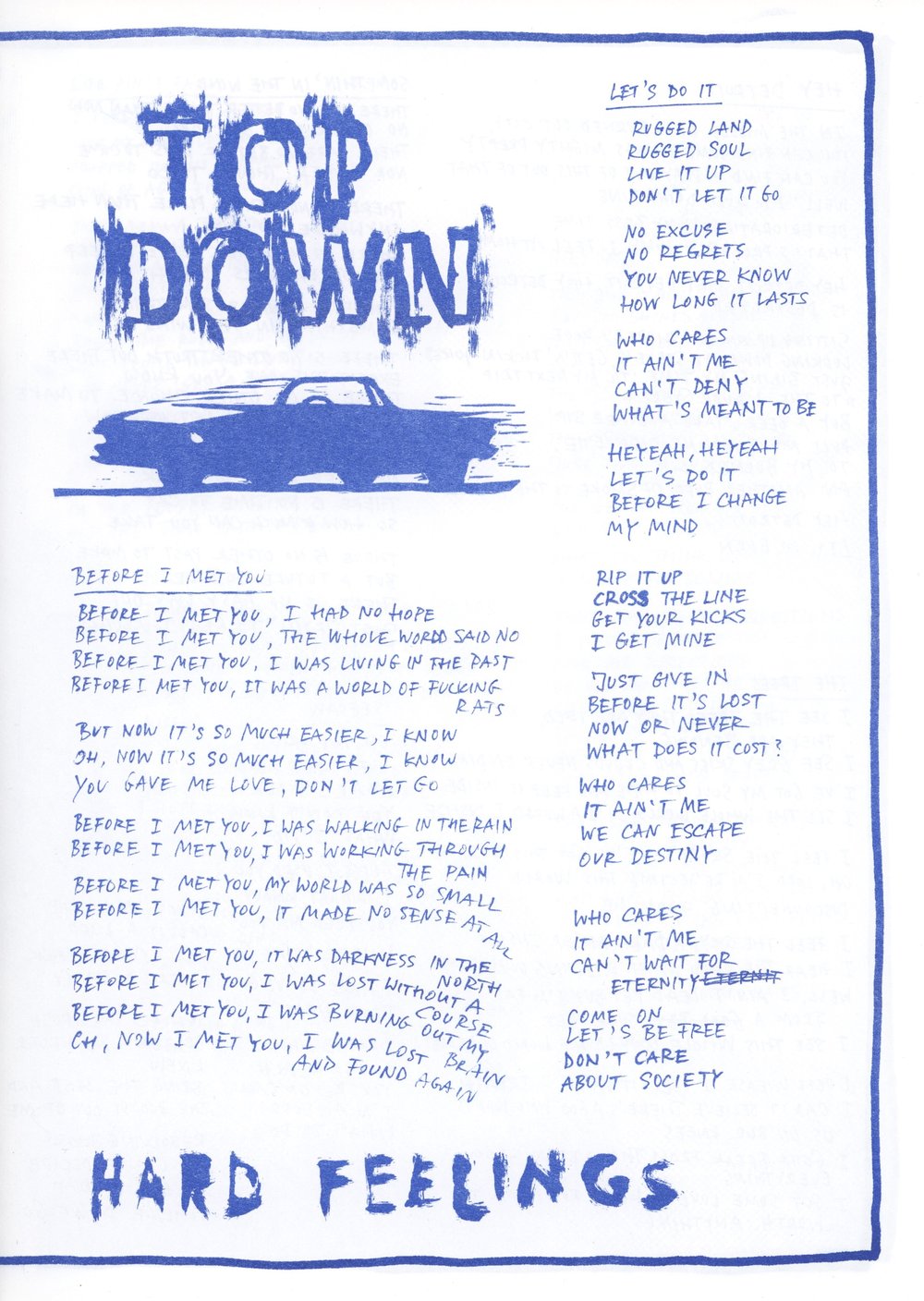 2nd full length album
Self-released on No Chance Berlin
Comes with a download-code & lyric-sheet insert
Colored vinyl
A1 – Before I Met You (2:51)
A2 – Let's Do It (2:16)
A3 – Hey Detroit (2:56)
A4 – Somethin' in the Wind (2:53)
A5 – The Trees (3:19)
A6 – Seesaw (2:33)
B1 – Life Ain't Fair (2:29)
B2 – They Said (2:36)
B3 – Psychohead (3:08)
B4 – October Falls (2:42)
B5 – Down the Road* (3:36)
B6 – Once Again (3:06)
* Fred Cole / DEAD MOON
Shipping:
Please choose "Elsewhere" if you live in the EU (except CH, N, UK)
Otherwise US, CAN, AUS etc.
Prices are all Standard Shipping without tracking.
If you wish to have tracking, please add a note.
Germany: 3 – 5 business days
Europe: 7 – 20 business days
International: 4–6 weeks
United States: 12 – 14 weeks
– – –
Please ask for bank transfer infos if you can't or don't want to use Paypal!