TOP DOWN – Backyard Thunder (LP)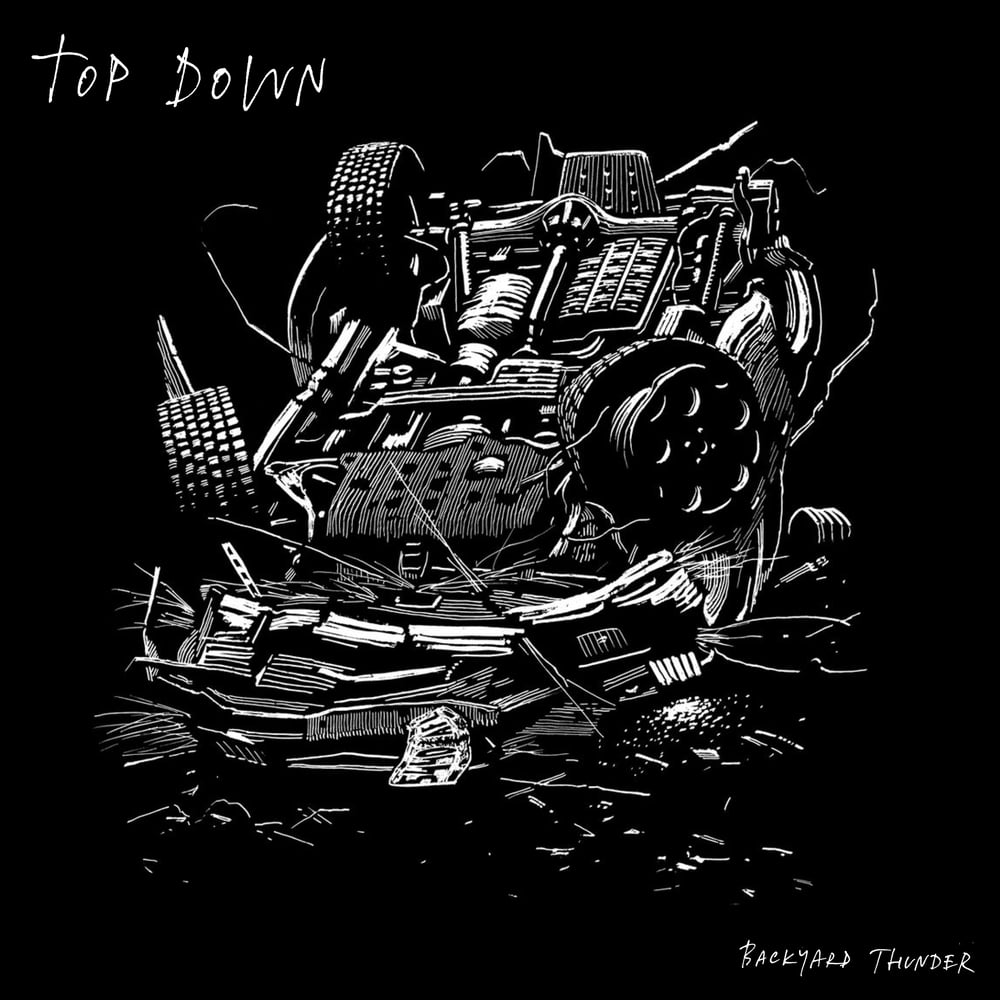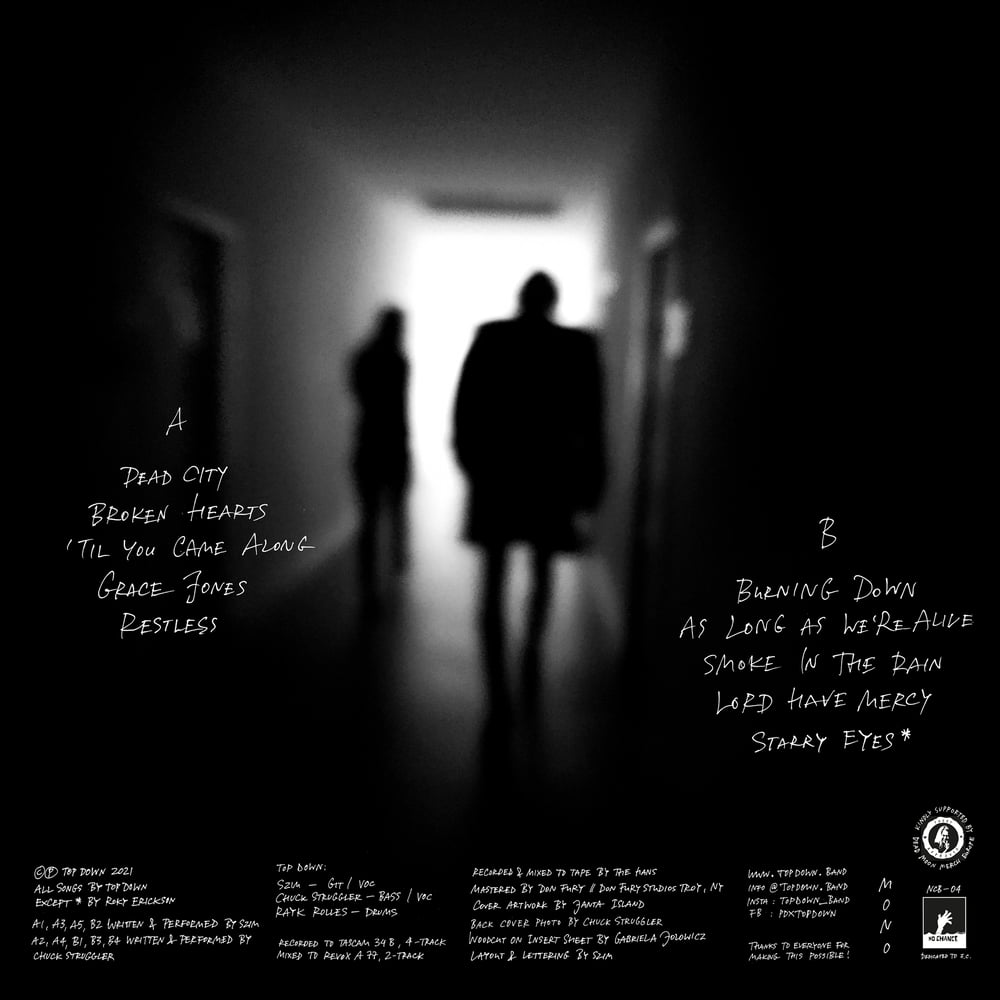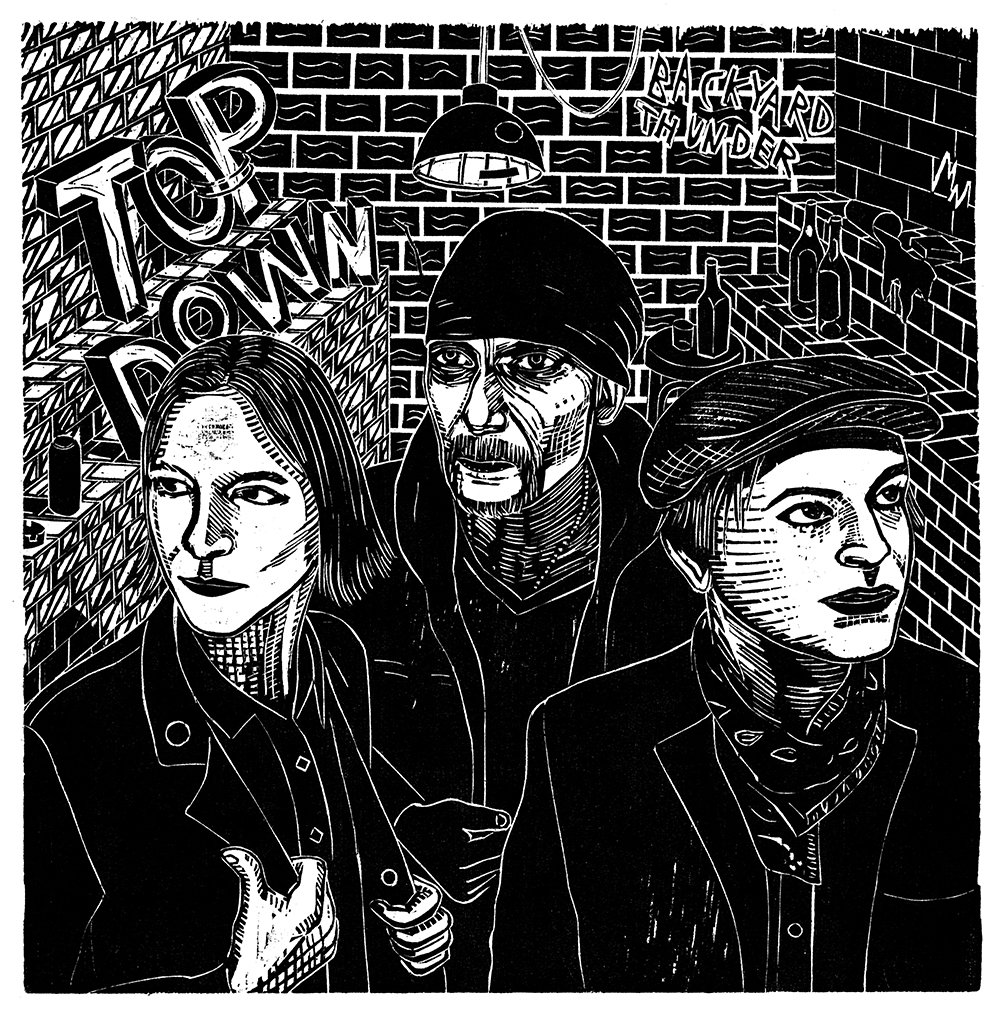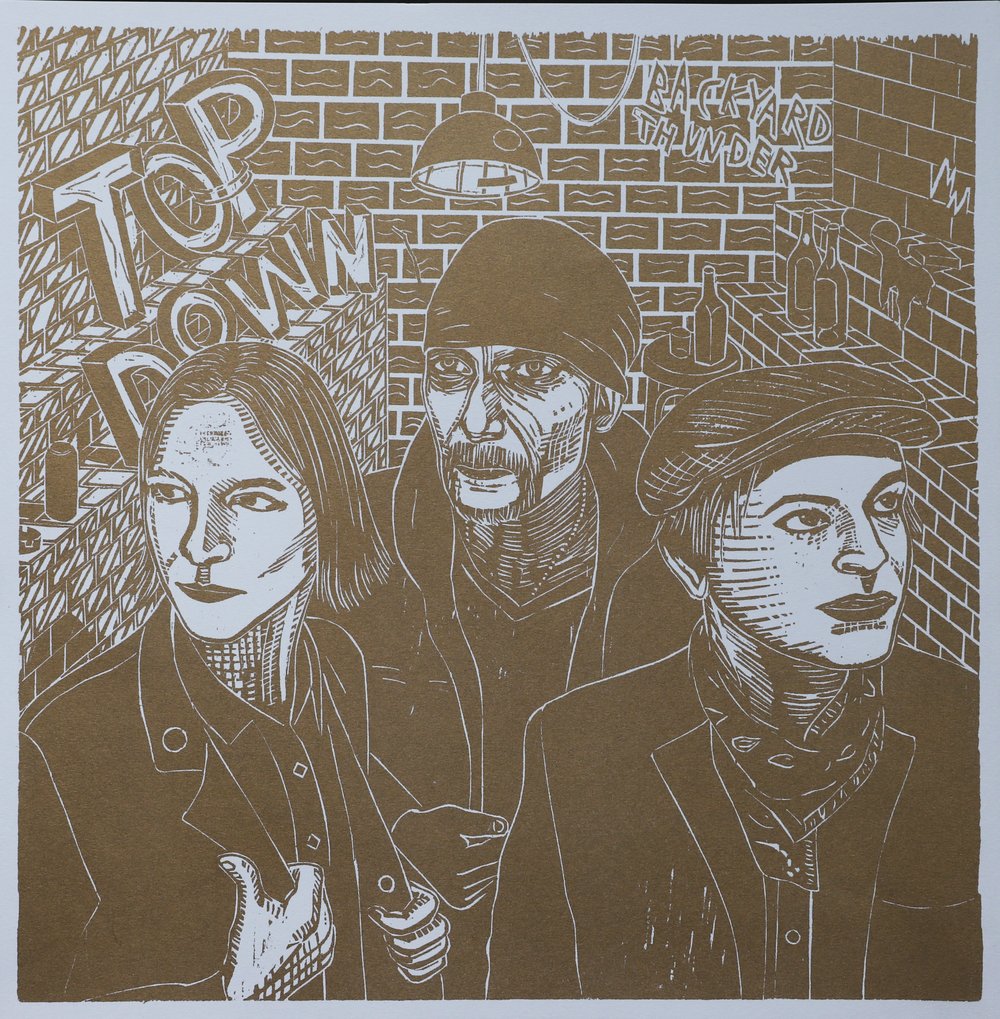 3rd full length album
Self-released on No Chance Berlin.
33 rpm. Mono. Black vinyl
Comes with a download-code & a lyric-sheet insert: black and gold riso print.
Cover artwork by Janta Island.
Woodcut on insert by Gabriela Jolowicz.
Recorded (analog) and mixed to tape by The Hans, Berlin 2021
Mastered by Don Fury, Don Fury Studios, Troy NY
A1 – Dead City (2:47)
A2 – Broken Hearts (2:55)
A3 – 'til You Came Along (3:46)
A4 – Grace Jones (3:00)
A5 – Restless (2:43)
B1 – Burning Down (3:25)
B2 – As Long As We're Alive (2:57)
B3 – Smoke in the Rain (2:42)
B4 – Lord Have Mercy (2:41)
B5 – Starry Eyes* (2:23)
* Roky Erickson
– – –
Shipping:
Please choose "Elsewhere" if you live in the EU (except CH, N, UK)
Otherwise US, CAN, AUS etc.
Prices are all Premium Shipping with tracking!
If you wish to have no tracking (roughly half the price), please add a note!
Excess Postage will be refunded!
Germany: 3 – 5 business days
Europe: 7 – 20 business days
International: 4–6 weeks
United States: 12 – 14 weeks
– – –
Please ask for bank transfer infos if you can't or don't want to use Paypal!
Credit card is not possible.